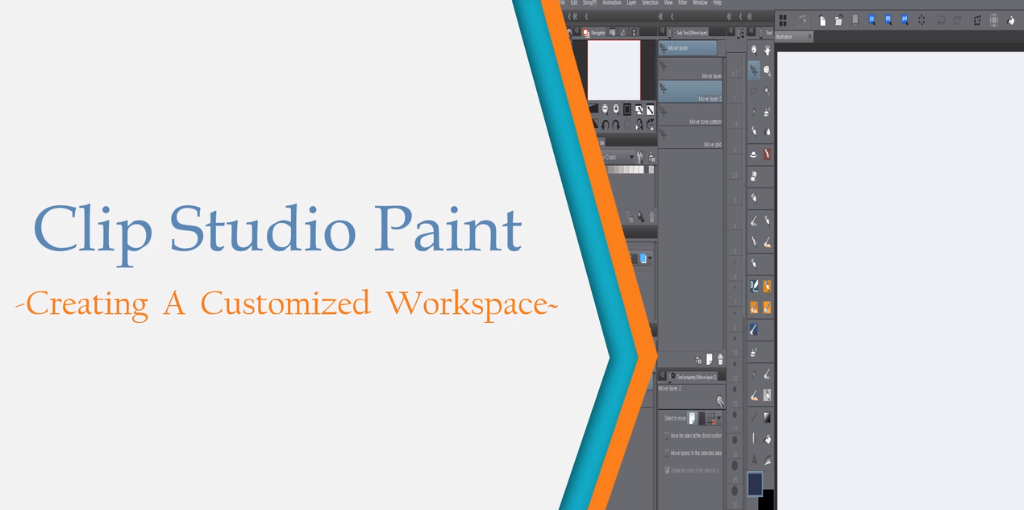 New Skillshare Class- Customizing a Clip Studio Paint Workspace
Hellooooooo! Long time, no chats 🙂
Since I published my first Skillshare Class on Clip Studio Paint I've gotten a lot of questions and feedback. Taking that into consideration I spent a lot of time making (and remaking!) a class that would go over more in-depth all that Clip Studio Paint has to offer. I've just published the first class in a series that will address things like customizing your workspace, using and manipulating 3D objects in Clip Studio Paint, working with rulers for perspective work in 1point/2point/3 point, and a lot more.
The first class in that series is up and it is all about the basics of your Clip Studio Paint workspace- what the tools do and how to customize it to fit your art flow. I hope you'll take some time to check it out and share your own tips and workspace!
(If you aren't a member here is a free 2month promo link to try out Skillshare here)
Clip Studio Paint: Creating a Customized Workspace
Please let me know what are somethings you want to know more about in Clip Studio Paint and it could be the topic of a future class. 
Happy arting!